A holiday among relax, wellness and nature
Morni hills

Morni Hills are the offshoots of Shivalik range of the Himalayas, which run in two parallel ranges.The village of Morni (Bhoj Jabial) lies on the mountainside, at 1220 meters above mean sea level. Traditions assign the name of Morni to a Queen who is believed to have ruled this area.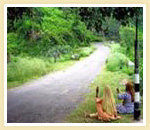 Morni-hills- truly a paradise on earth

lie two lakes, the larger is about 550 meters long and 460 meters broad and the other about 365 meters either way. A hill divides the two lakes but there is some Hidden channel, as the level of two lakes remains the same.
The climate is salubrious and the area is suitable for trekking.It is an ideal place for tourists who want to avoid crowds and for those who love nature.
Pinjore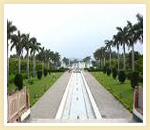 Pinjore Gardens-The Yadavindra Gardens at Pinjore have terraced gardens, which feature the Rajasthani Mughal style Shish Mahal, the Rang Mahal, the cubical Jal Mahal and a series of fountains and waterfalls
Pinjore is a small, secure residential 'township' with easy access to the extraordinary educational, cultural and recreational opportunities of Chandigarh - one of India's most desirable places to live. Set over 1800 feet above the sea level in a beautiful valley, overlooking the Shivaliks, it is a pollution-free area away from the madding crowd of the cities, which offers perfect setting not only for physical well-being but also for the harmonious development of mind and spirit.
The foothills of Shivalik have lured men to strive for greater heights and to the shimmering snow covered peaks. Shivaliks mark the beginning of the most spectacular and glorious mountains, beckoning the travelers to continue their journey tirelessly upwards.
Kurukshetra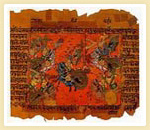 The battle of
Mahabharata
was fought here
Kurukshetra is of great importance in Hinduism as this is where the Bhagavad Gita was taught to Arjuna on the battle field, just before the great battle of Mahabharata.
Kurukshetra is mentioned a great deal in ancient literature. A flourishing country of the Kurus, it was the most sacred region of the Dvapara age according to the Matsya Purana and one of the sixteen Mahajanapadas of Jambudvipa. It was the region of lakes and lotus beds which can be seen even now.